Technical Service
Home
>>
Technical Service
GTCAP Mica Capacitor Overview
2017-07-31
What is
M
ica
C
apacit

o
r
Mica capacitors, also known as silver mica capacitors and mica paper capacitors, are capacitors that offer high precision, reliability and stability. They are available in small values and are generally used at high frequencies and in situations where low losses and low capacitor change over time are required. A mica capacitor is assembled from sheets of mica that are coated with deposited metal on both sides. The assembly is then dipped in epoxy.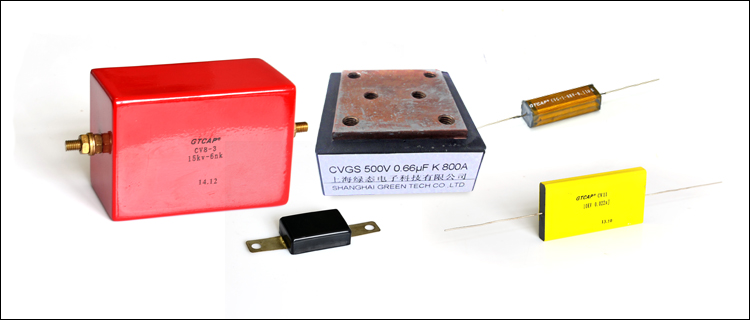 Types of GTCAP Mica Capacitors
Green Tech make sintering silver mica capacitor and mica paper capacitors: high reliability, high voltage, high temperature.
Part item

Voltage Range (kV)

Capacitance Range

(pF)

Package

CY

0.1~3

10~30,000

tray/bulk

CV11

0.1~10

220~4,700,000

tray/bulk

CVG

0.5~100

470~10,000,000

tray/bulk

CV8

2~30

5,000~100,000

tray/bulk

CV9-1

2~30

2,000,000~10,000,000

tray/bulk

CV9-2

0.45~0.63

2,000,000~10,000,000

tray/bul

Application of Mica Capacitors from Green Tech
GTCAP Mica capacitors can be found in a wide array of applications including:
P

recision instrument

M

inning equipment

O

il-down-hole drilling equipmment

H

igh-frequency induction welder

M

edical equipment

EMC

M

ilitary device
By: Chen Wenhai
Shanghai Green Tech Co., Ltd.