What is the Difference between Ultracapacitors and Battery & Traditional Capacitors?
2016-10-31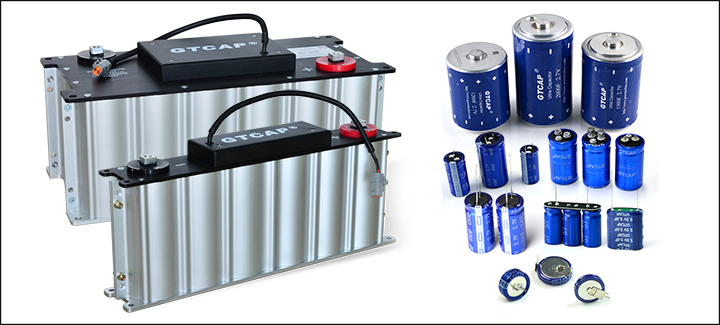 Ultracapacitors also known as supercapacitors, electrochemical double layer capacitors (EDLCs) or Electric double-layer capacitors are electrochemical capacitors that have an unusually high energy density when compared to common capacitors, typically several orders of magnitude greater than a high-capacity electrolytic capacitor.
The Ultracapacitors reside in between conventional batteries and conventional capacitors. They are typically used in applications where batteries have a short fall when it comes to high power and life, and conventional capacitors cannot be used because of a lack of energy. EDLCs offer a high power density along with adequate energy density for most short term high power applications. Many users compare EDLCs with other energy storage devices including batteries and conventional capacitor technology.
Each product has its own advantages and disadvantages compared to other technologies as can be seen from the chart below:
Part name

Lead-Acid Battery

Nickel-admium

Battery

NI-MH Battery

Li-Ion Battery

Ultracapacitor

Max.Energy Density (Wh/Kg)

35

45

70

120

5~10

Max.Power Density (W/Kg)

200~300

400

500~800

600~1000

>10,000

Cycle life(times)

200~500

500~800

300~600

500~1000

>500,000

Change time

7~10hrs

7~10hrs

7~10hrs

7~10hrs

0.5~200s

Discharge time

0.5~3hrs

0.5~3hrs

0.5~3hrs

0.5~3hrs

0.5~200s

Power Conversion Efficiency

0.7~0.85

0.7~0.85

0.7~0.85

0.7~0.85

0.9~0.99

Safty

Good

Good

Good

Not good

Very good

Hazardous Substances

Lead

Cadmium

None

None

None
By: Chen Wenhai
Shanghai Green Tech Co., Ltd.
www.greentech.com