GTCAP radial hybrid super capacitor is a kind of super capacitor with high energy density, optimum working voltage range is 3.8V~2.5V, 500,000times cycle life and operating temperature is -25℃~+70℃/85℃(3.5V). It is widely used in LED light,smart electric meters,gas meters,water meters, energy meters for back up power to record the data and remote meters reading and so on.
Eg.: Back Up Power Supplier
When used in carcorder, GTCAP hybrid super capacitor can supply power immediately when the main power cut off.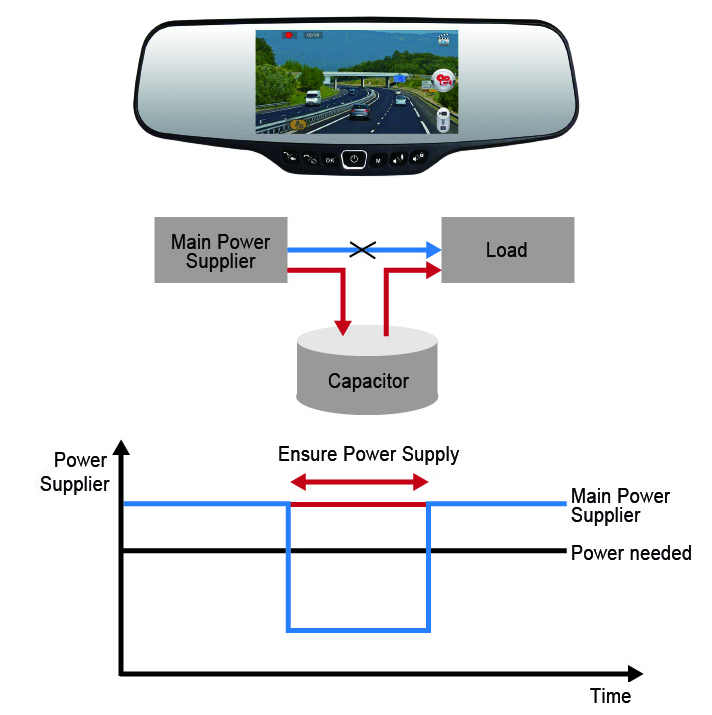 More information: www.greentechee.com