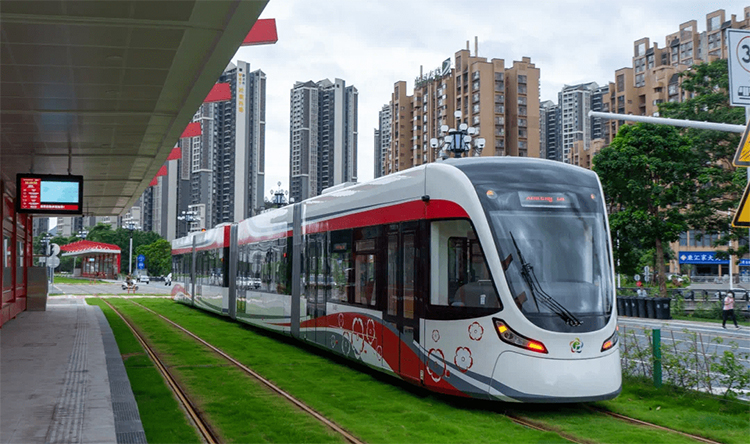 On the morning of July 1, the trial operation of Huangpu District tram line 1 demonstration section and the launching ceremony of "Huangpu Zhenghong" theme train were held at lingfu depot. According to reports, the demonstration section of the line effectively connects several community school hospitals such as Changping village, Shantang village, qiangdong village, changlingju primary school, and southern Chinese and English school, benefiting more than 100,000 people along Yongshun Avenue. Trams combine the advantages of bus and subway. Compared with taking the bus, the tram is more stable, more comfortable, and can see the scenery along the way, which combines daily commuting and sightseeing well.
After the tram enters the station, the charging can be completed within 30 seconds after the passengers get on and off the tram; when braking, more than 80% of the braking energy will be recovered to via super capacitor energy storage system to realize green and efficient recycling.
According to reports the total length of the electric bus of the tram line 1 is 37 meters. It is composed of four cars. The rated capacity of the whole train is 280 people, the maximum capacity is 360 people and the seats are 50 people. The car body is designed with lightweight aluminum alloy, powered by vehicle super capacitor energy storage components, and controlled by intelligent transportation system.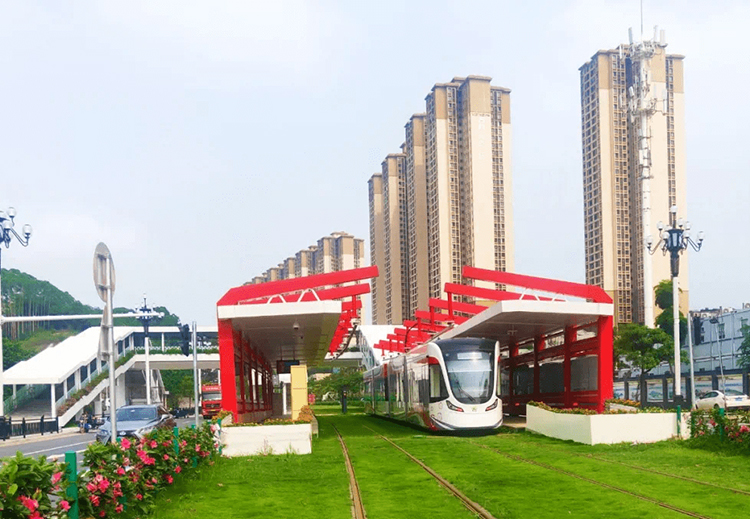 Compared with the traditional power supply mode, the hybrid charging and discharging automatic control technology is adopted for the rail electric bus: the super capacitor is used to improve the stability of power supply and realize the fast charging and discharging of the station. The lithium titanate battery is used to improve the reliability of the extended range and ensure the operation endurance.
In addition, most of the tram line 1 is upgraded and reconstructed by using the green belt in the middle of the road. It is laid along the middle of the existing road, occupying a width of 9 meters. Flowers and green plants are set between the rail transit area and the municipal road as isolation protection, which is safe and beautiful. During the construction of the project, the municipal roads and sidewalks on both sides shall be widened simultaneously, which will not affect the traffic capacity of existing social vehicles.