Green Tech

got good reputation as an established
capacitors supplier in Shanghai, China
. For the past few years, in order to meet with the state military equipment requirements, we put heavy investment in research and that helped products reach or even better than international famous brand of capacitors.
In the past few years, we paid attention on times, automation, artificial intelligence production while products upgrade. As a result, the labor cost reduced and quality consistency also be ensued. Green Tech already one step ahead of the capacitor industry in keeping high efficiency , low cost, high quality production especially under adverse conditions of China labor cost increasing continuously, and made a strong base for our brand GTCAPTM to enter oversea market.
Green Tech products quality and brand awareness raised in recent years, GTCAPTM capacitors are welcomed on international market especially products(tantalum capacitors, mica capacitors) for high precision military area.
Green Tech attended electronic exhibition in Moscow in April 2017 at the invitation of the Russian. This time, Green Tech showed a lot of high quality products, such as military standard high temperature tantalum capacitor for aircraft device and down-hole drilling equipment, mica capacitors. Green Tech also promote more new products Including high temperature type, high voltage type and high altitude type with new design, good stability and also meet with high end customer demands. They are welcomed by many engineer especially those from Russia's military device supplier. Based on our cooperation all these few years, we established long term business ship in this exhibition.
Be welcomed by country with strong military power in the word, we strongly believe that more and more high-end customers will choose our GTCAPTM capacitors.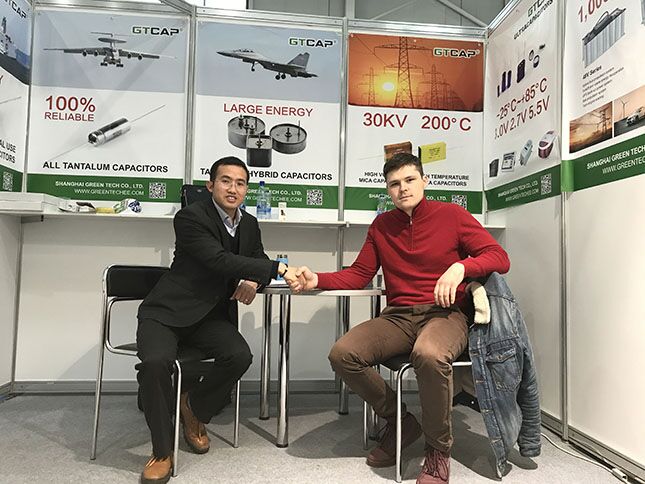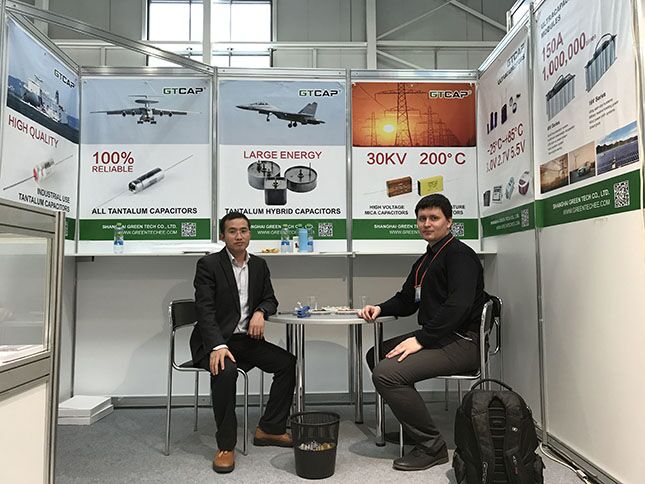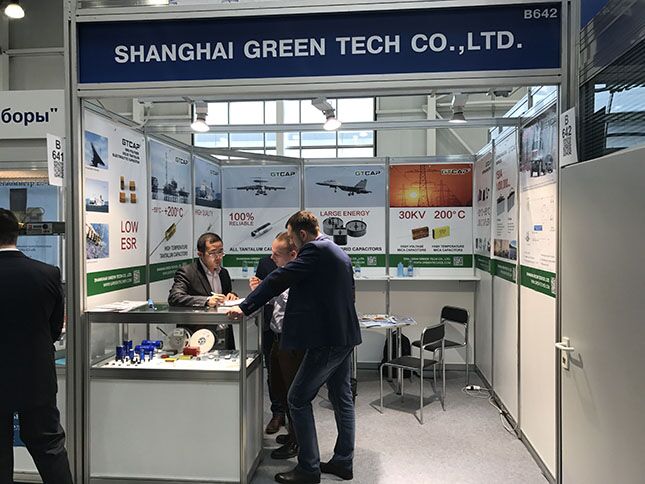 More information: www.greentechee.com