A super capacitor (also called supercapacitor, ultracapacitor, farad capacitor)is an electrical component capable of holding hundreds of times more electrical charge quantity than a standard capacitor. This characteristic makes ultracapacitors useful in devices that require relatively little currentand low voltage. In some situations, an ultracapacitor can take the place of a rechargeable low-voltage electrochemical battery.
An excellent example of the use of a super capacitor can be found in electrical smart meters. These devices, unlike their electromechanical counterparts, store information about home and business electrical power and energy consumption, and contain no moving parts. In the event of a power failure. A super capacitor (especially coin type super capacitor) allows the meter to send a final status communication to the utility company, preventing data loss and the confusion that could result. While a rechargeable backup battery can serve the same purpose, most electrochemical batteries fail at extremely low temperatures, such as commonly occur in the winter in much of the United States and virtually all of Canada. Super capacitors keep working at temperatures far below freezing.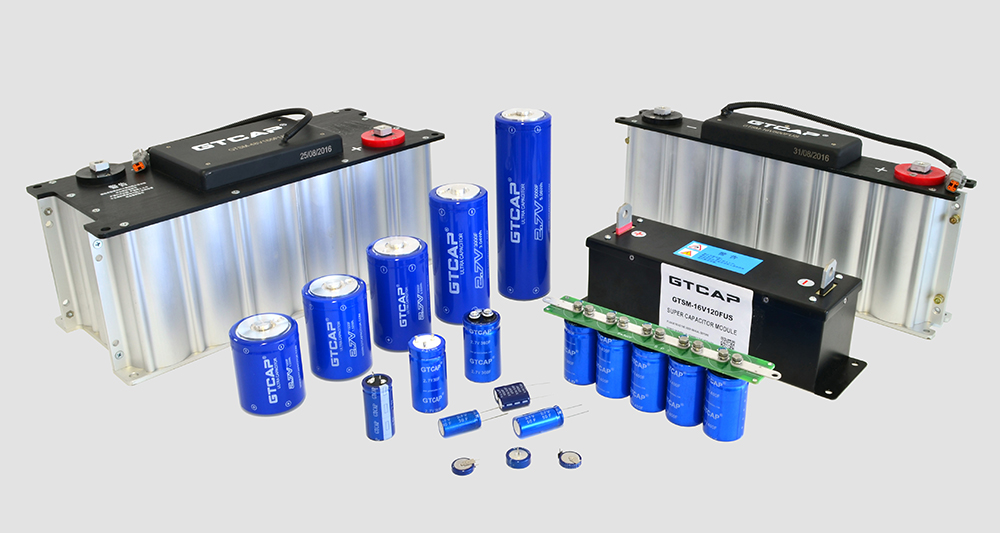 Super capacitors also can be found in emergency radios and flashlights. The super capacitor charges up with the help of a miniature direct-current (DC) generator that the user can manually operate for a couple of minutes by turning a small crank. Once the ultracapacitor has acquired a full charge, the device can function for quite awhile (in some cases over an hour) before it needs a recharge.
A conventional capacitor contains two electrically conductive surfaces, separated by an insulating layer called a dielectric. In general, the capacitance increases as the surface area of the conductors increases. The capacitance also goes up as the spacing between the surfaces decreases, and as the dielectric constant of the intervening insulator increases. However, a practical limit exists as to the capacitance obtainable with this design. An ultracapacitor differs fundamentally in its internal structure. Instead of having two electrodes separated by an insulating layer, an ultracapacitor employs a porous medium that produces the effect of a pair of plates with gigantic surface area, separated by only a few nanometers. As a result, the ultracapacitor has far more capacitance than any conventional high-capacitance component (such as an electrolytic or tantalum capacitor).
The principal disadvantage of the ultracapacitor, compared with older capacitor designs, is the fact that the ultracapacitor cannot withstand high voltage. While an electrolytic capacitor might be rated at several hundred DC volts, ultracapacitors have maximum ratings of only about 5 DC volts. In order to use ultracapacitors at higher voltages, multiple components must be connected in series (end-to-end, like the links in a chain). Then their voltage ratings add up, just as battery voltages add in a series connection. However, when multiple capacitors of any type are connected in series, special precautions are essential in order to equalize the voltages across the individual components. Otherwise, one of them might "hog" more than its share of the voltage and burn out as a result.
More information: www.greentechee.com