Fiscal cash register is a legal seriousness and non-destructive function computer. It is equipped with a tax memory which can automatically record but can not be changed or erased. It records daily business data and the amount of tax payable. It is the evidence of paying tax to the tax authorities. The records and relevant time information of the goods sold by the taxpayer in the tax controlled cash register can be kept in the machine for 5-10 years, and can not be modified or cleared. The relevant data is read out by the tax department with a special IC card for inspection. Each fiscal cash register is unique after being issued and processed by the tax department. Therefore, fiscal cash registers need to have power-off protection function, that is, when there is a sudden power failure, the data can still be stored, and the operation process of IC reading and writing card for a short time can be carried out. At this time, backup power supply is needed for protection.
There are 2 solutions for backup power supply: 1. Battery 2. Super capacitor. Super capacitor is a better choice for now.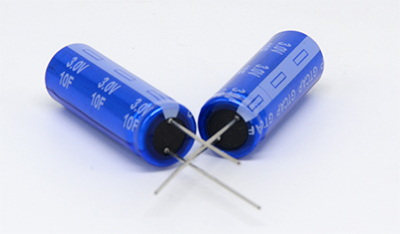 Compared with battery, supercapacitor has larger discharge current, much more longer cycle life(up to 1,000,000times), wider working temperature(-40℃~+70/85℃) and environment friendly.
The use of super capacitor enhances the reliability of fiscal cash register and eliminates the need for battery maintenance and replacement every 2-3 years. In case of power failure, the super capacitor provides energy for the control circuit, and the CPU can execute the data storage process in a short time. After reading and writing, the super capacitor will provide instantaneous pulse current (several A) to pop up the IC card.