GTCAP ultracapacitors assist in start and stop, also as back-up power.
Supply power and steady voltage in start-stop system, provide back-up power and peak power for car electric power. Also can storage power of braking in recycle system, reduce oil usage, extend battery life.
Application principle:
Ultracapacitor can be applied in hybrid power system with battery to assist start-stop system.
It realse power to offer peak energy when car start, speed-up or climb. Meanwhile, it absorb fast and charge itself when car brake or slow down.
Advantage of car with ultracapacitor
Enhance the efficiency of energy utilization.

Keep the engine running in ideal state.

Extend battery life.

Improve low temperature start ablility.

Reduce petrol usage.

Reduce pollution caused by exhaust.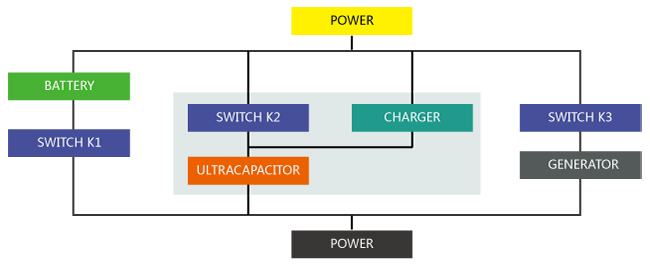 More information: www.greentechee.com